Anime Impact Simulator Script | Auto Farm, Auto Cards & MORE!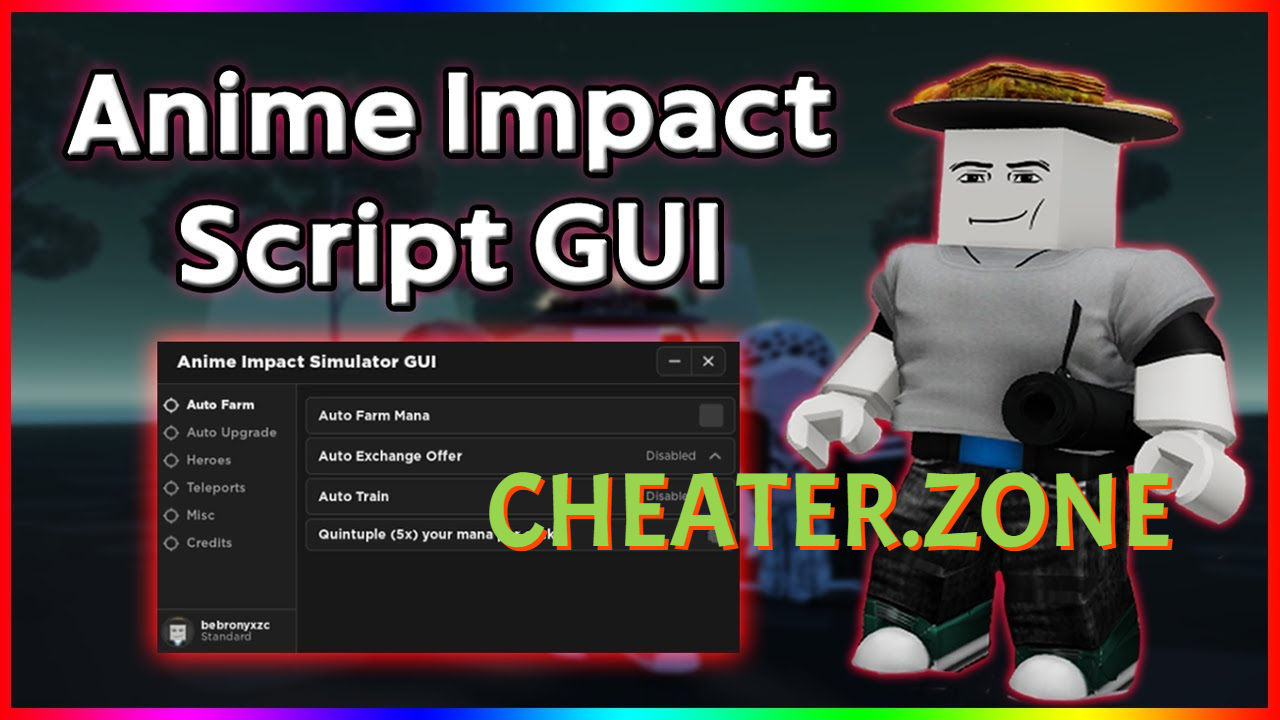 About the Game
Anime Impact Simulator is a game where you can buy the characters from you favourite anime and use it in roblox. The game will have you clicking your way to mana and energy in order to purchase different anime characters from different anime series. As you gain more energy, you will be able to purchase more and more characters in this simulator. Even though it is pretty simple, it is the most fun if you are playing with friends who are also fonds of animes!
About the Anime Impact Simulator Script
The Anime Impact Simulator Script is mostly focused on farming more mana in the game. The two main features of this script are the ability to auto exchange and farm mana. This way you will save tons of time by quicky gaining mana and exchanging it to buy different things on the market. Other two important tools in the Anime Impact Simulator Script are Auto Upgrade and Auto Open Cards. Since you normally open all cards manually, you spent a lot of time waiting. This feature saves you this time, so you do not get bored at all whilst playing in the game.

Features Anime Impact Simulator Script
Auto Farm Mana
Auto Exchange Mana
Auto Train
Auto Upgrade
Auto Open Cards
Teleport To Worlds
How to Install the Anime Impact Simulator Script
Get the script from our website and copy it.
Download an exploit for Roblox
Open your exploit and paste it into the exploit.
Run Roblox and open the game
Let the exploit run.
The script should be working fine, have fun!