Lumber Tycoon 2 Script | TranZit GUI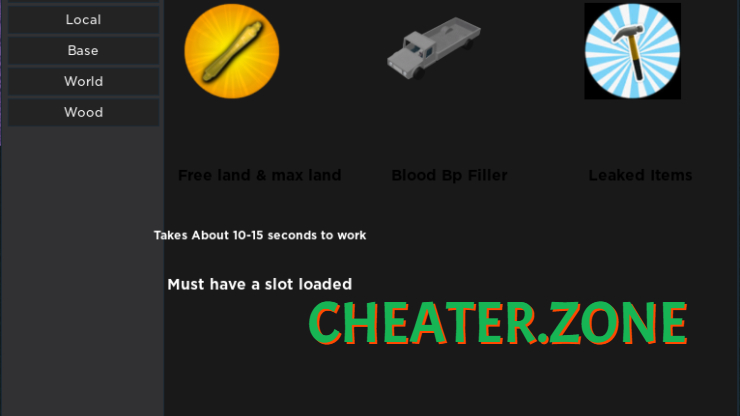 Players may explore Lumberland and clear the trees around in the Roblox game Lumber Tycoon 2, which was designed and developed by Defaultio. Players may either use the wood they gather to create the structures of their dreams or sell it to acquire stylish furnishings and other items to enhance their experience.
Play games with others and trade uncommon goods.
It has gotten very popular in the last years and over 10 millions people have played it since its release in 2009. With or without your friends, it is a game where you could have a lot of fun because there are simply a lot of things to do such as creating cool structures or furnitures and sell them.
This Lumber Tycoon 2 Script is made exactly for this game and it gives you different abilities in the game in order to make you get better at the game. Lumber Tycoon 2 Script has a large GUI and other helpful features. For instance, you may completely free of charge offer yourself maximum land and you have a working teleport feature, which is complelety free. This teleport feature offers you the ability to teleport to any game region and store you want instantly, so you do not lose your time walking there.
Besides classic misc options, Lumber Tycoon 2 Script offers also the ability to change you locations stats and bring trees wherever you like. I am sure you will have tons of fun  while playing with this script.

Features of the Lumber Tycoon 2 Script:
Teleport To Game Regions/Stores
Change Your Local Stats
Free Base/Max Land
Blue Prints
Bring Trees
Misc Options
How to Install the Lumber Tycoon 2 Script:
You should get the script from this page first.
Without an exploit the script has no use, so do not forget to download an exploit.
Copy the script and open the exploit.
Start the Roblox game.
Paste it into the exploit and let it inject into the game.
Script should work without any problems, have fun!
Do not forget to check out other scripts from this page!